The automobile industry is slowly making a transition toward electric cars in India. It would be exciting to see the new EV launch in 2023. Here we have the list of the upcoming electric cars in India in 2023.
1. BYD Seal
The BYD Seal is an upcoming premium sedan that will soon enter India. BYD already showcased the car at the Auto Expo 2023. It's officially confirmed that the Seal will claim a range of 700 Kilometres. Another great news for those reading this post is that the sedan will get multiple variants on offer. The most powerful variant will get a dual motor setup and also, the claimed 0-100 Kmph timing
is just 3.8 seconds. This timing gives a kick-in-the-pants feeling just before the launch. Another thing one can expect from the sedan is the long list of premium features and a coupe body styling. Now the question arises: What would be the premium for the upcoming electric sedan? One can expect the premium to be around 70 lakhs ( ex-showroom, India). Rest, BYD will tell how much success the electric sedan will gain in India.
2. Tata Altroz EV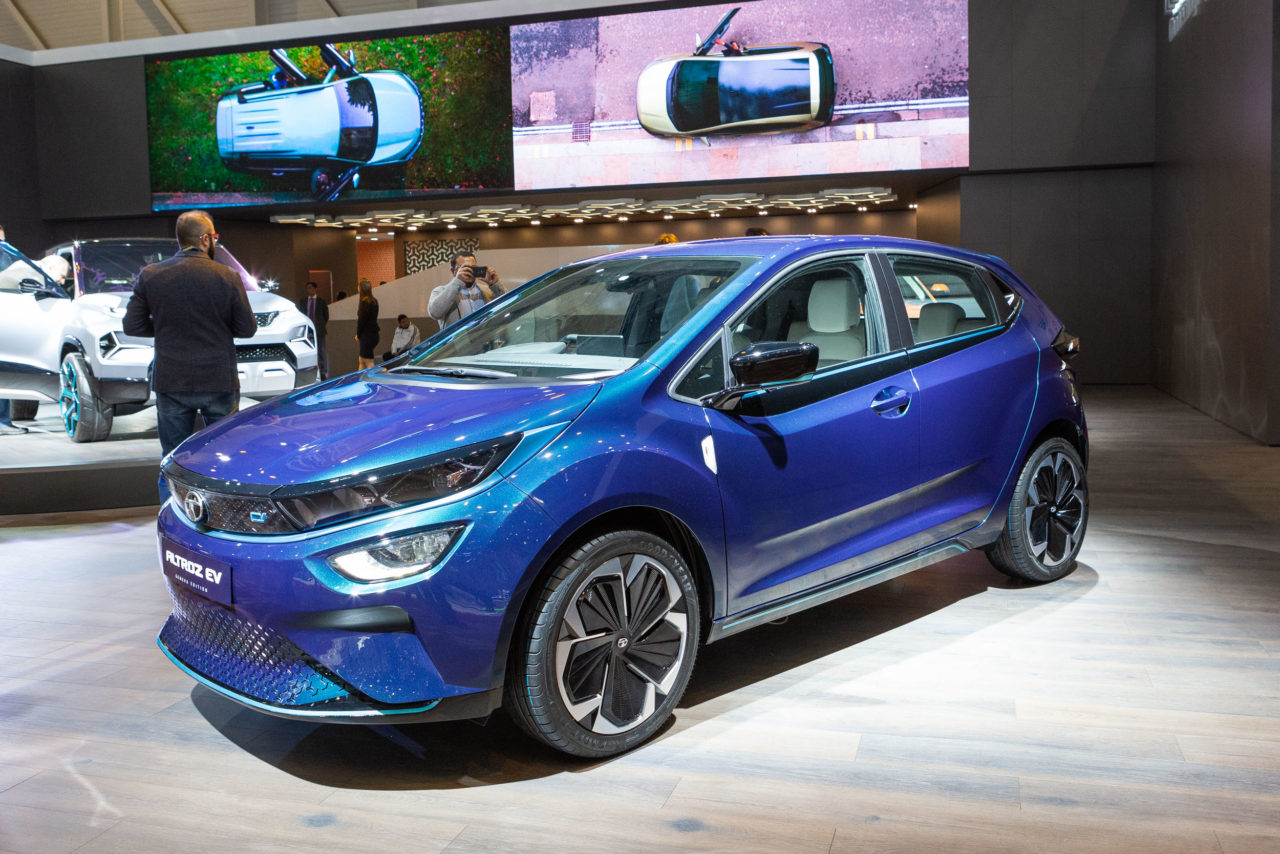 Tata is working on bringing new electric vehicles to the Indian audience. The brand had already rolled out Tiago EV and the next product could surely be Tata Altroz EV. This new upcoming hatchback will most probably borrow features from the upcoming racer edition. There is no official confirmation right now, but it can surely make its way in 2023. One can expect that the new could launch alongside the Altroz Racer edition.
Tata Altroz EV is expected to be launched at ₹ 12.00 – 15.00 Lakh with an expected driving range of 300 Km.
3. MG Comet EV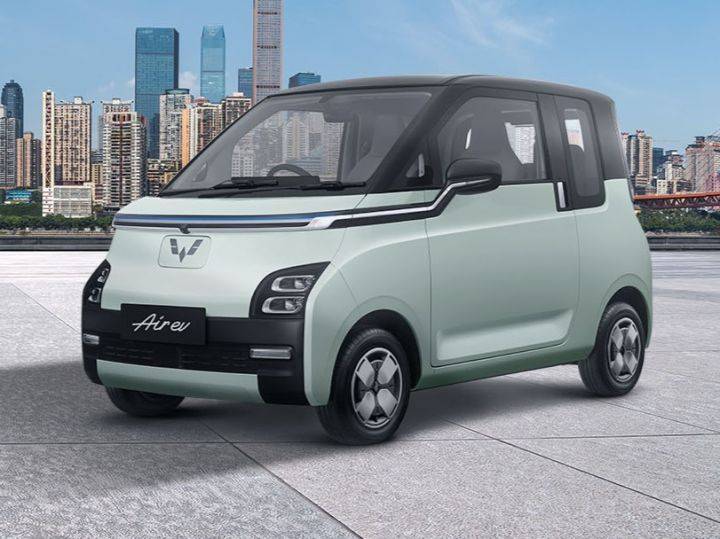 Morris Garages were testing its new two-door electric hatchback. A lot of journalists have even driven this new hatchback in 2023. This electric hatchback will offer a lot of connected car features with MG smart connectivity. The hatchback also gets an option of a 10-inches touchscreen audio system. There will be a 50-kilowatt battery pack on offer that will claim a range between 150-200 Kilometres. It will be exciting to see the new electric hatchback and hopefully, MG keeps the costs lower for the hatchback.
4. BMW iX1
BMW had already brought the X1 into the Indian market with both a petrol and a diesel engine. The iX1 is also around the corner and it will launch in 2023. There is right now no official confirmation on the launch of the electrified X1 in India. It will get the XDrive30 variant on offer that will generate 313 PS of power and 493 Nm of torque. The claimed range would be 438 Kilometres for the iX1.
5. Tata Avinya
Every single car Tata Motors is launching has been a blockbuster in India. This brand again shows a blockbuster concept model. The good news for Tata car lovers is that Avinya was showcased at Auto Expo 2023. It can anytime come into production as an electric car in  India. Another thing to appreciate about the Avinya is that it will support fast charging because Tata claims that the Avinya charge up to 500 Kilometres in 3 hours.
6. Tata Currv
The Tata Currv was showcased at the Auto Expo 2023. Tata Motors showcased amazing concepts. This concept model will land in the market with both the Electric versions and ICE versions. Electric Coupes are something that adds another level of excitement. It would be exciting to see when will Tata's new Coupe SUV hit the roads.
The Tata Curvv EV Concept prices are expected to range between ₹ 15.00 Lakh – ₹ 20.00 with a range of 400-500 km.
7. Tata Sierra EV
Those who missed the Auto Expo 2020 will not regret a lot because of Tata Motors. Tata Sierra EV has added some excitement at the Auto Expo 2023. The Sierra was a popular SUV that Tata Motors launched in India. It will surely be a car that people expect to soon come to India. Tata Sierra EV will surely sell well but it's still not confirmed when will the brand reveal the production version of Sierra EV.
The expected Price of this Tata Ev is around 25 Lakh and may get a driving range of 400 km.
8. Kia EV9
Kia has established itself very well in the Indian market. Although the Auto Expo 2023 was not very exciting for many people, there are still chances that Kia will launch its new Electric MPV soon in India. This 9-seater MPV was just looking stellar at the Auto Expo 2023. There are chances that the production version will launch this year soon in the Indian market. Kia EV9 will surely be one of the upcoming electric cars one can expect in 2023 amongst other EV launches in India.
Kia may introduce this EV with a range of 482km and a fast charging speed of up to 350kW, and a 10-80% top-up time of around 20-30 minutes.
The expected Price of this Ev is around 80 Lakh.
9. Maruti EVX
Every single manufacturer is focusing on launching new electric crossovers in India. Maruti Suzuki is also levelling up the game and hopefully, the Indian market will also get to witness the production version of the EVX. The brand didn't show anything much but surely more EVs will surely make their way to the Indian market.
This Maruti EV may come at a price of ₹ 20.00 Lakh – ₹ 25.00 Lakh with an expected range of 550km.
10. Tata Punch EV
The Tata Punch was the blockbuster car for Tata Motors in India. Any person who needs a hatchback with some SUV bits can get the Punch. Tata showcased the CNG version at the Auto Expo 2023 due to the rising demand for CNG cars in India. This time the target market is electric vehicles and the Tata Punch EV can anytime make its way to India in 2023. Electric vehicles were something Tata showcased in form of concept models. It would be exciting to see the Punch EV hitting the Indian roads and may hit the Indian market at a price of ₹11.23 – ₹13.97 lahks*  with an expected range of above 350kms.-a
These are the upcoming electric cars in 2023 that can anytime come to India. Which upcoming EV is creating excitement in your mind? Do let us know in the comments.
Also Read: MARUTI SUZUKI SALES IN MARCH 2023